Our Rocking Horses
Torquay is the home to our beautiful range of rocking horses which are hand made to traditional design and finished to the new owner's own specification. Each horse is crafted and unique in features and finish. Prices quoted are based on traditional grey dappled paint work, real horse hair mane and tail, de-luxe leather saddle, bridle and fittings. Please contact us for pricing of natural wood finish as this will depend on the type of wood required. We are not VAT registered. Click here to see a slideshow of our handmade horses The Horses of CRH
Please see the Our Horses page for a gallery of other work.
For a fully carved rocking horse, please allow a minimum of eight weeks from acceptance of order to completion.
Prices do not include delivery but this can be arranged. We deliver all rocking horses ourselves to minimise damage. Please see our delivery page for more details or contact us.

Please click here for our You Tube slide show of a new rocking horse being made at Cockington: A New Horse for Christmas

Rocking Zebra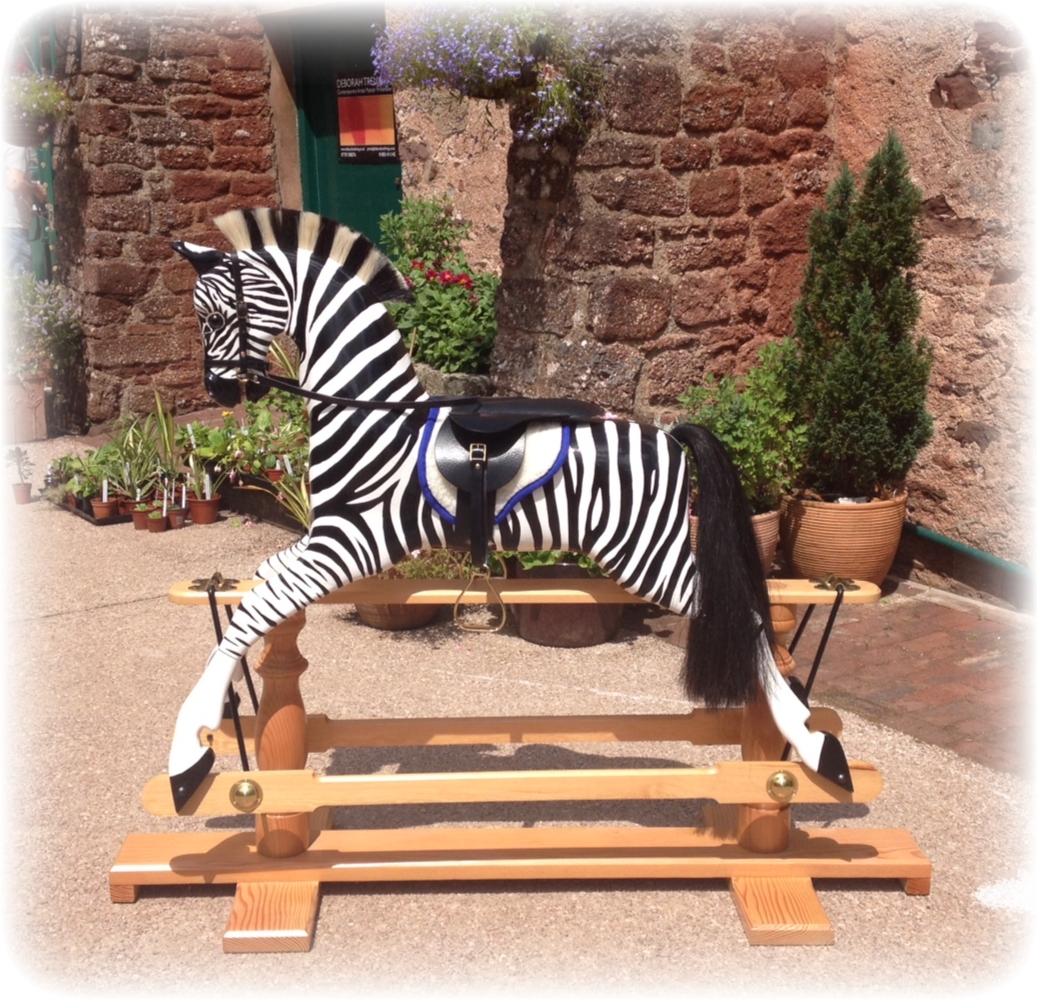 Your very own special Zebra. Please contact us for pricing as these are very special creatures and each one is bespoke.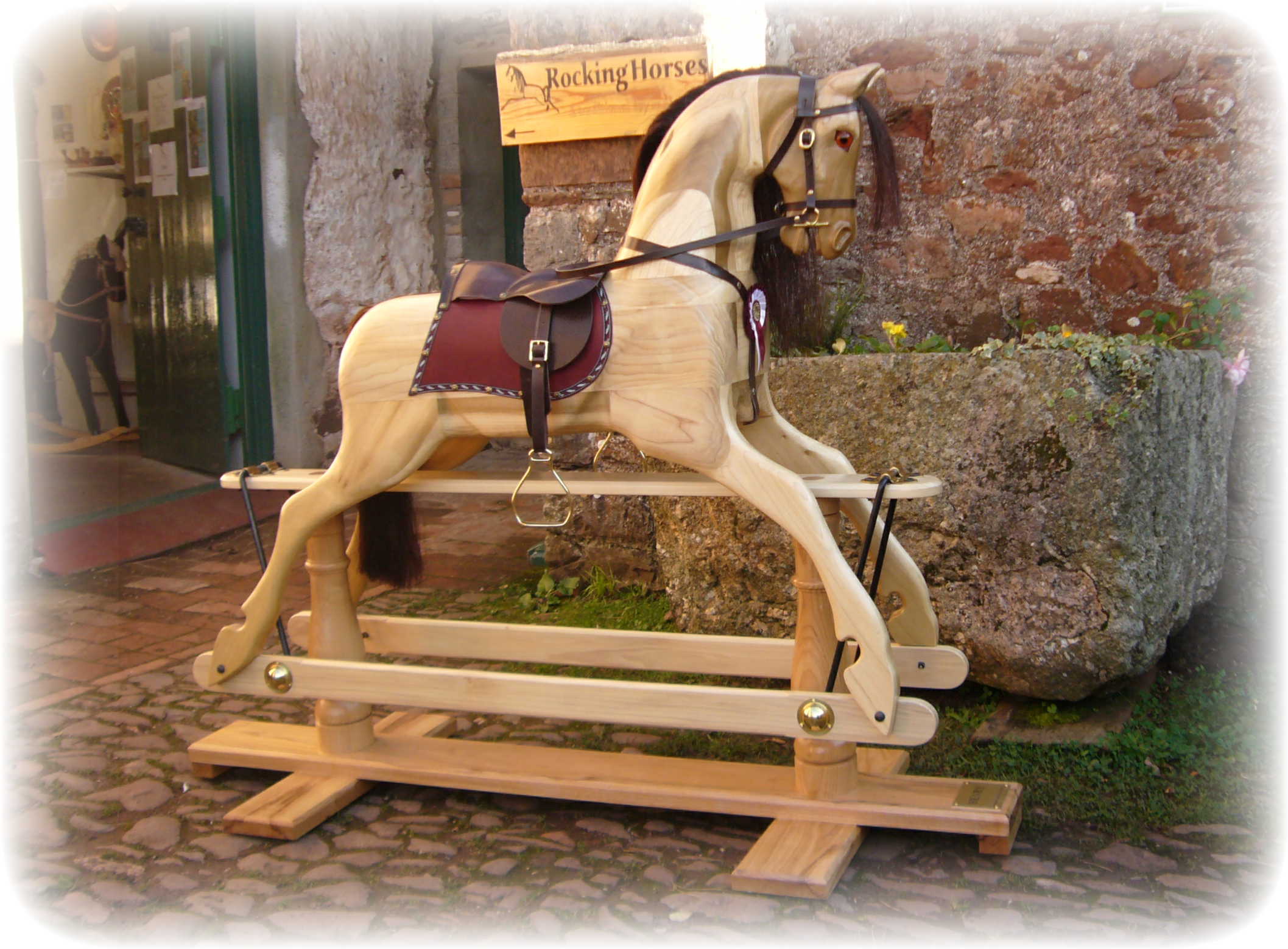 Large Rocking Horse
Large enough for an adult to ride
and for a child to enjoy for many
years.
A large rocking horse's finished size
will be approximately 1524 mm long by 1245 mm high by 503 mm in width (60" x 49" x 20") From £2,000.00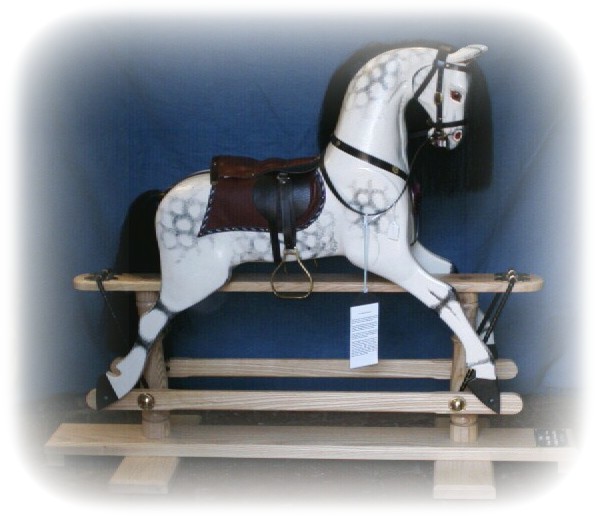 Medium Rocking Horse
A very popular size of horse for children
up to 11 years of age.
A medium rocking horse's finished size
will be approximately 1350 mm long by 1040 mm high by 460 mm in width
(53" x 41" x .18") From £1,800.00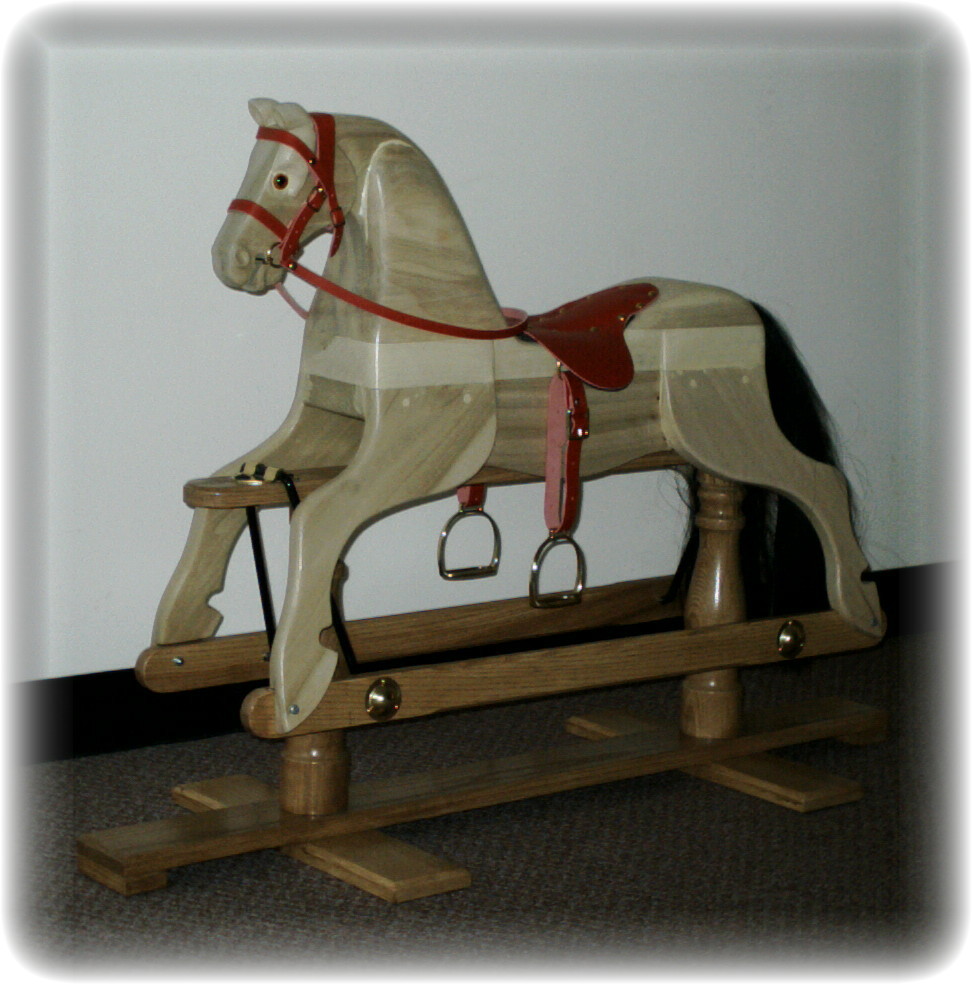 The Cocky Rocky

The Cocky Rocky is a more contemporary styled horse and would grace the most modern of homes. He is suitable for children up to 4 or 5 years of age.

The Cocky Rocky's approximate finished size will be approximately 1067 mm long by 762 mm high and 406 mm in width (42" x 30" x 16"). £525.00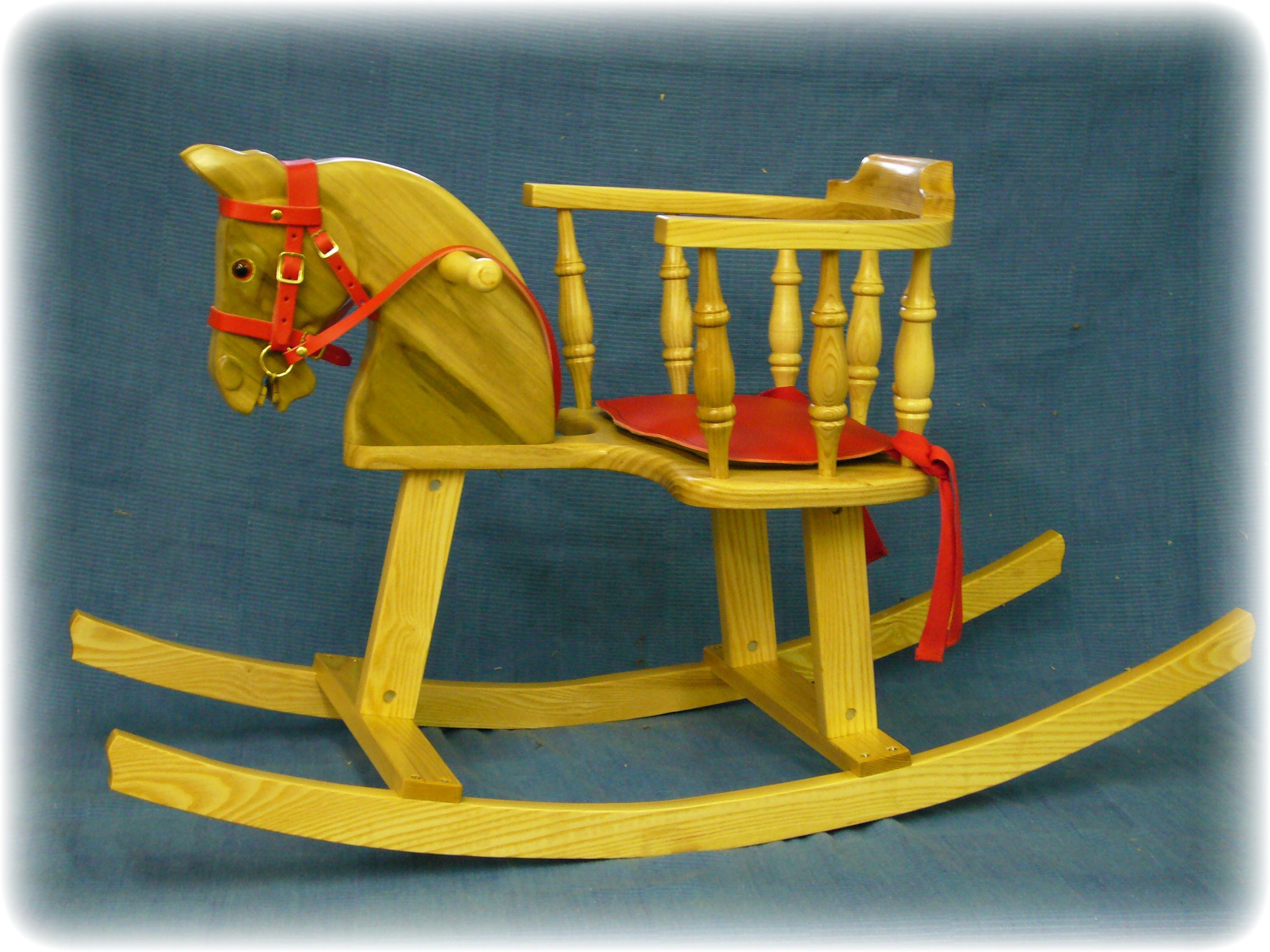 The Rocking Chair
The perfect gift for the younger child with a secure seat and gentle rhythm, yet small enough to store for future generations.
His approximate finished size will be approximately 900 mm long by 495 mm high and 330 mm in width (35" x 19" x 13"). £275.00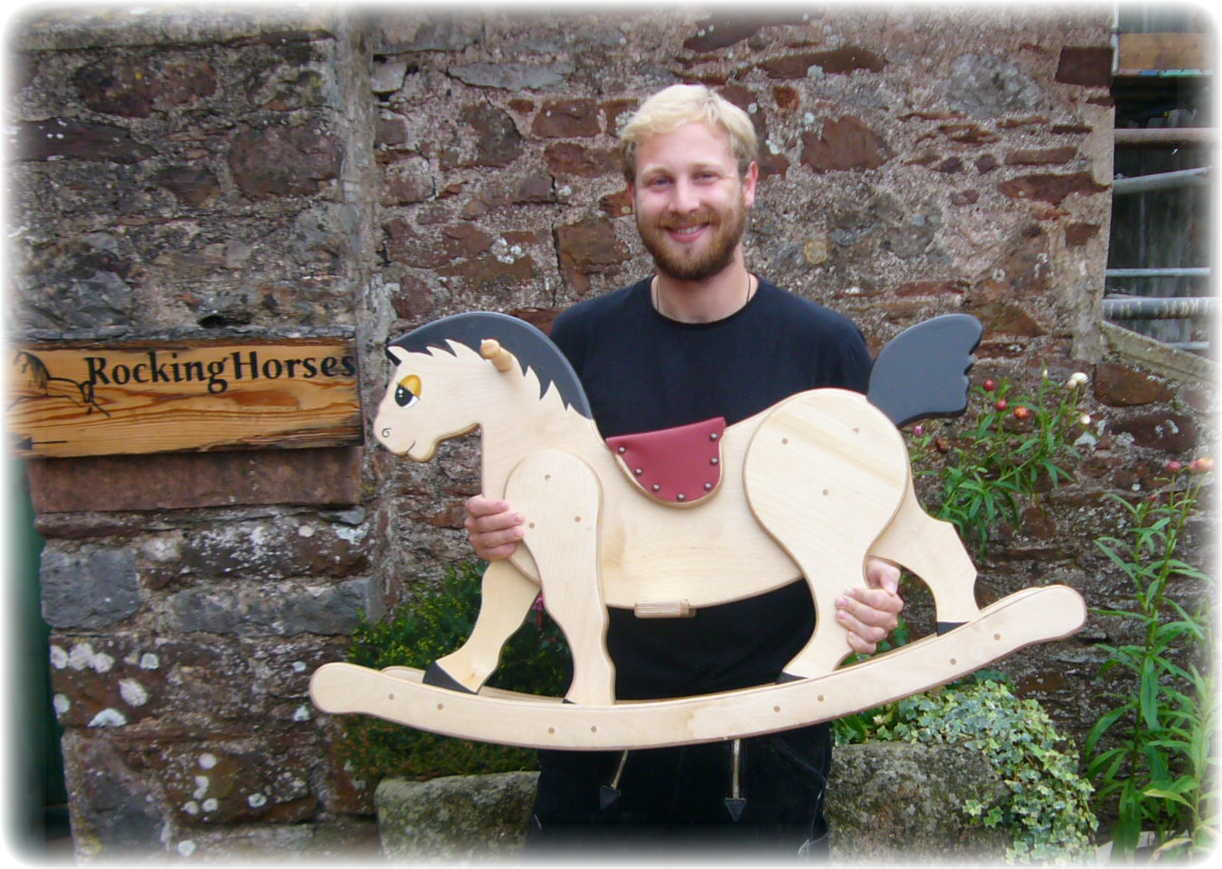 Simon's Horse

Named after our German student, Simon, who was with us on work experience in the summer of 2010. His project was to produce a budget priced horse with appeal for everyone.

Simon's horse measures 980 mm long by 640 mm high and 300 mm in width
(39" x 25" x 12") £179.00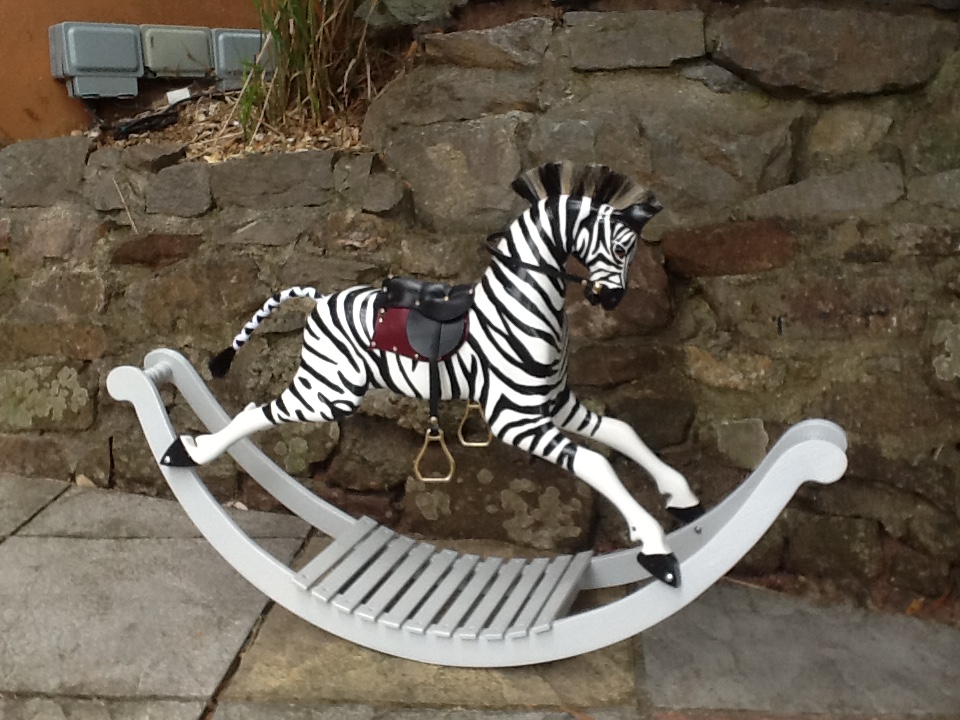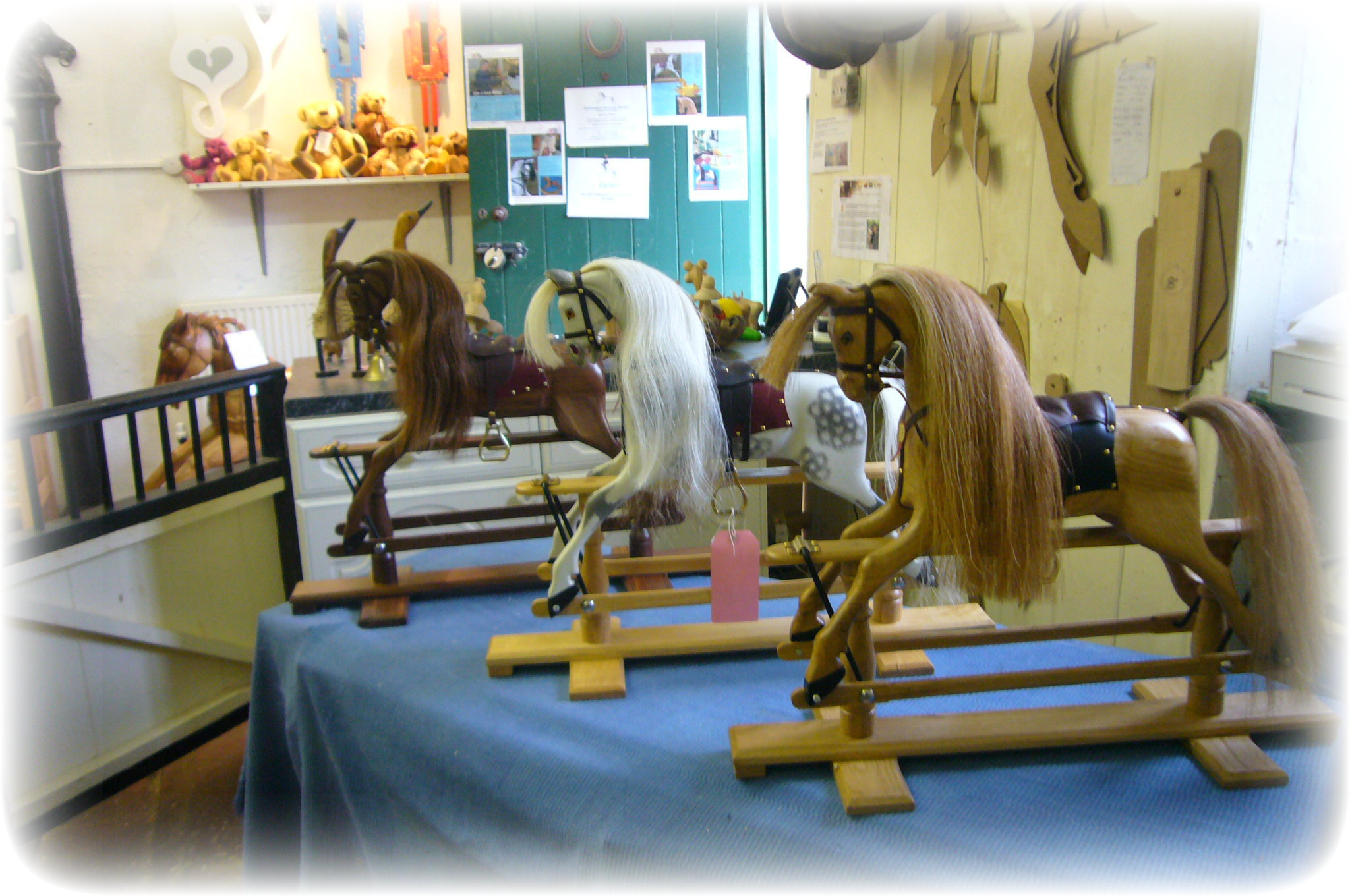 The Miniature or Doll's Rocking Horse
No space for a rocking horse? Our miniature horses are big on craftmanship but small enough for the corner of your living room. Available on either bow or safety rockers they are purely ornamental and are not designed to be ridden.
The Miniature Rocking Horse's finished size will be approximately 900 mm long by 540 mm high and 220 mm in width for a bow rocker and 670 mm long by 530 mm high and 240 mm width for a safety rocker.
(35" x 21" x 8.5") £375.00
Miniature Zebra £400.00

 
The Toddler's Rocking Horse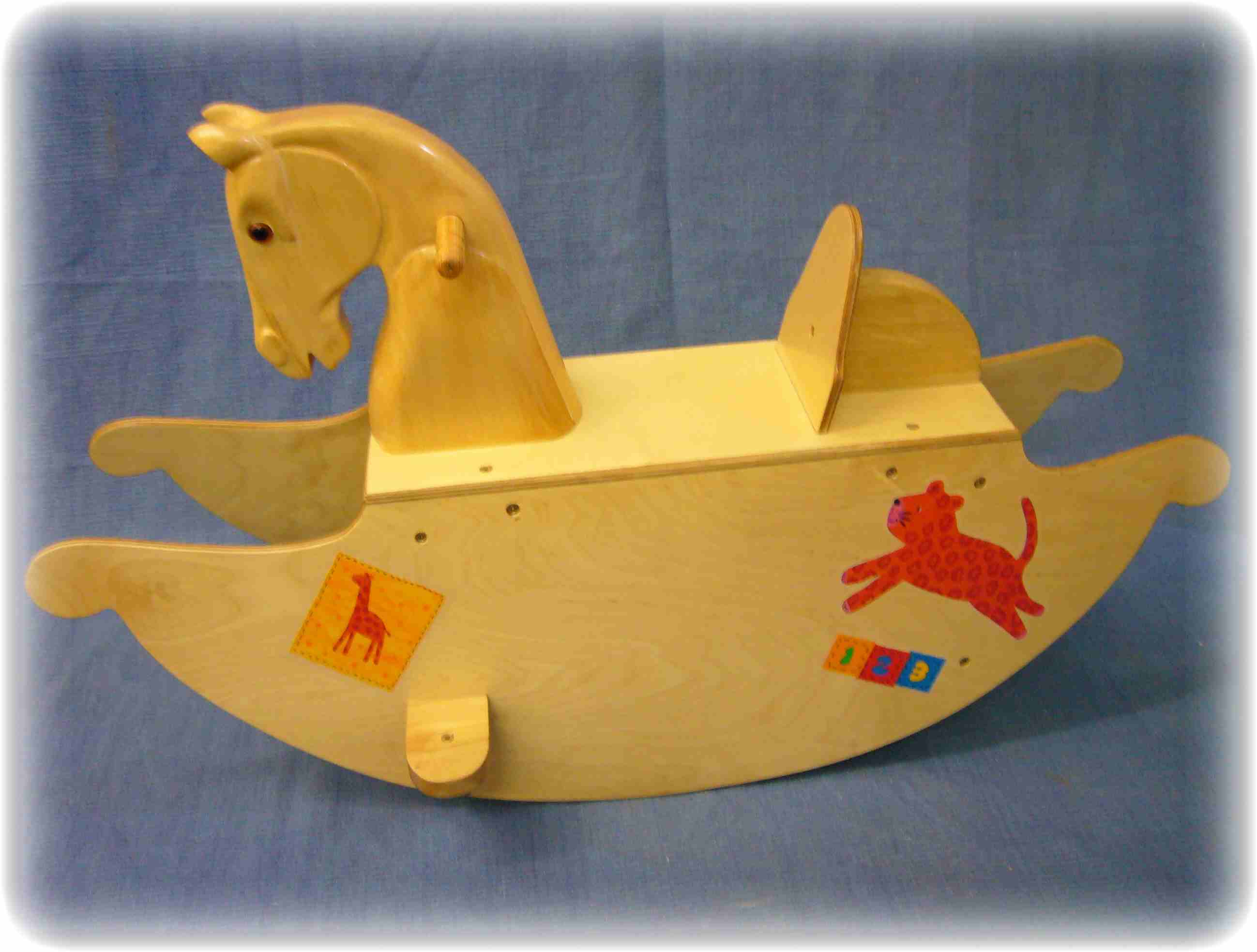 The Toddler's Rocking Horse is a simple design that will bring pleasure to the very young up to three years of age. It measures approximately 905 mm long by 560 mm high and 395 mm in width (35" x 22" x 15"). Side panels can be custom designed or left blank. £180.00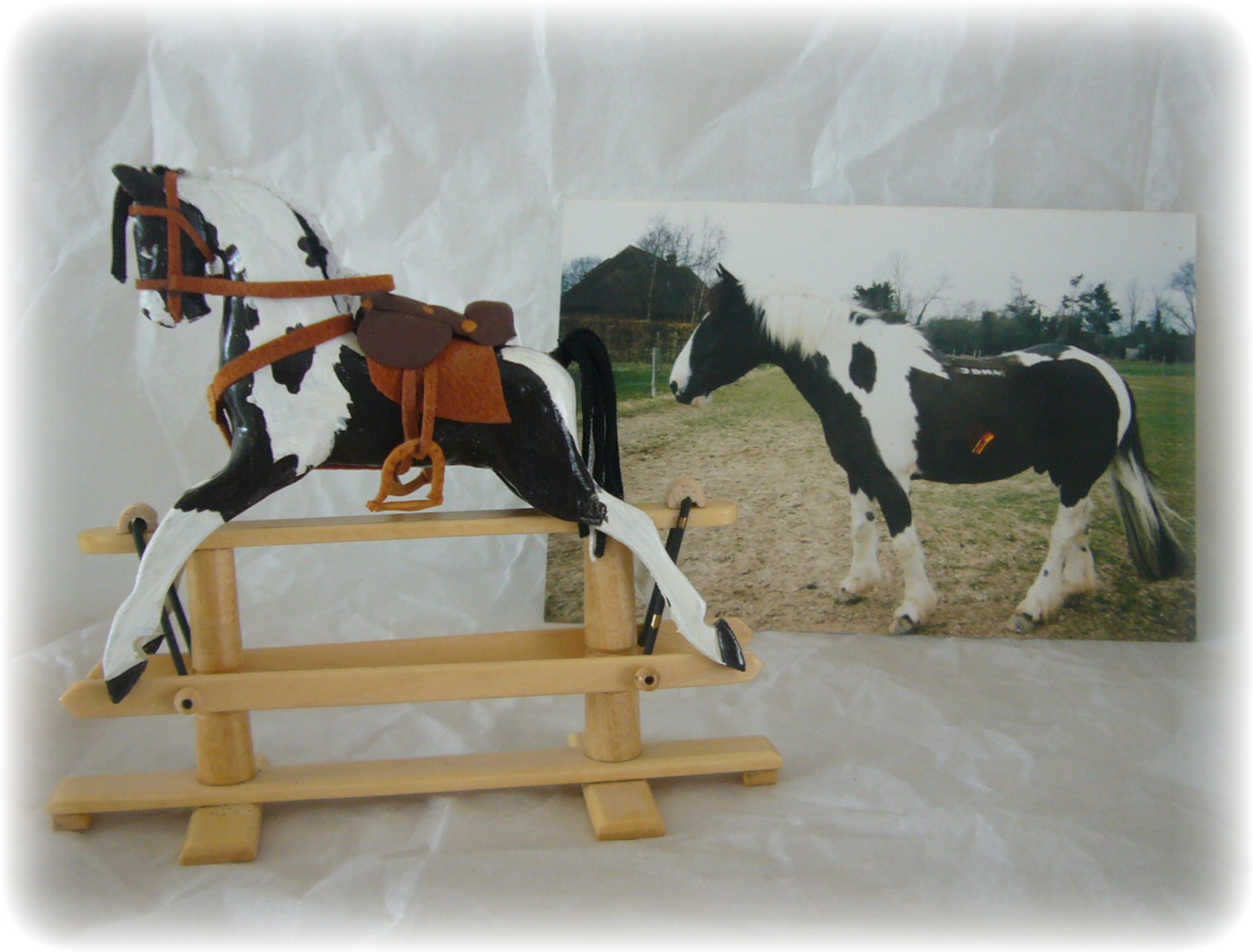 The Doll's House Rocking Horse
A one twelfth size horse to suit a Doll's House, made to the same principals as a full size rocking horse and with careful attention to detail relating to accessories. Can be finished to requirements. Please note that due to the size of this horse the mane and tail are synthetic. £85.00

The Traditional Hobby Horse
The Hobby Horse has proved very popular with our foreign visitors. Based on a time-honoured design
it will capture a child's imagination. £40.00